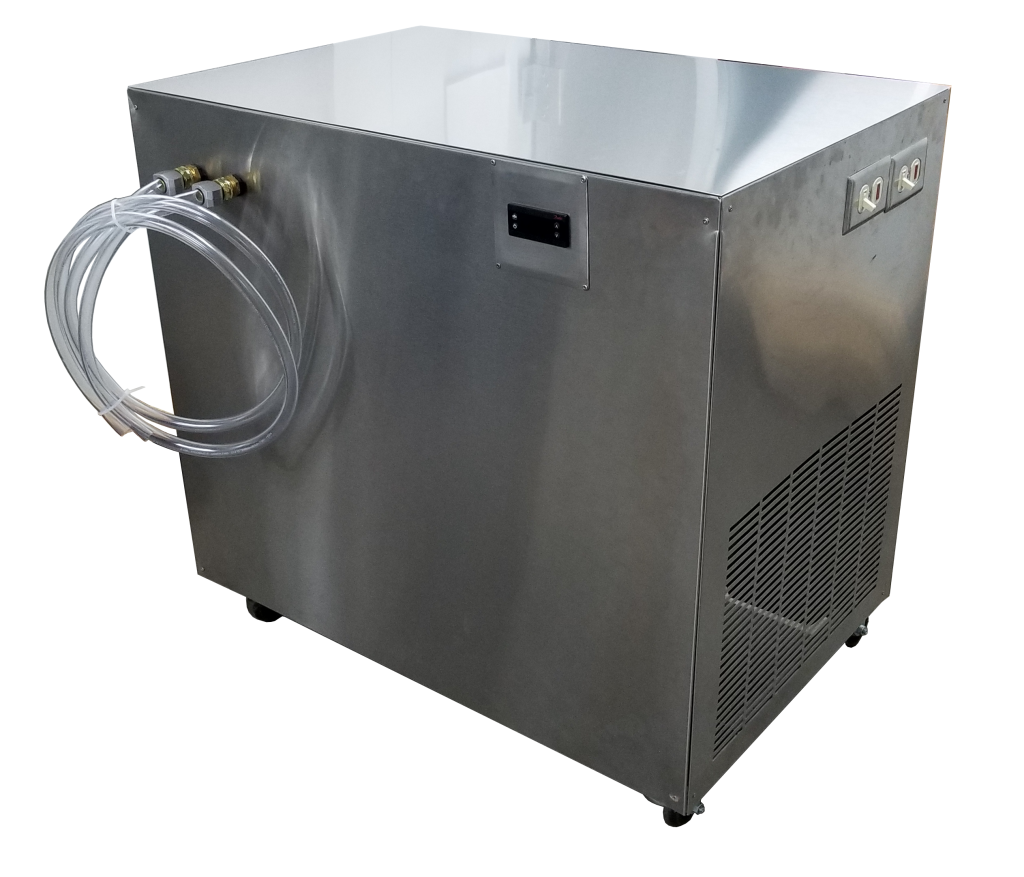 Description
The Ice Max Water Chiller is used to reduce the temperature of water cycling through it's system.
It is an auxiliary product to the Ice Block Maker product line. Chilling the water prior to being frozen inside of the IBM will significantly reduce the amount of time required to completely freeze a block of ice. The temperature of the water is brought down to just above the freezing point. The chilled water is then fed into the IBM to complete the freezing process.
Dimensions
30″ long x 36″ wide x 34.5″ high
Water Circulation
The Water Chiller can recirculate and chill up to 37.5 gallons of incoming water from 100 °F down to 40 °F in 3 hours and 15 minutes.
Construction
22-gauge robust stainless steel exterior housing
Robust aluminum angle frame
1.5″ x 1.5″ x 3/16″
Electrical
120V/60Hz/1Ph
7.2 amps/15-amp circuit
Products should be installed in compliance with NEC (National Electric Code), OSHA, and other regulatory agencies. All specifications are subject to change without notice.

ICE MAX
1520 Westfork Drive Lithia Springs, Georgia 30122
800-241-9778